When using most lottery number generators (even the national lottery's own lucky dip), they will produce multiple tickets independently of one another. That means if you're buying more than one ticket most of the time you're playing the same number on several lines. This makes no difference if all you're interested in is the jackpot, but for smaller prizes you've got a better chance of winning if you cover more numbers.
Lottery Balls generates multiple lines of numbers without repeating any across the tickets. You select what the highest number is, how many lines and how many numbers per line, so it will work with any lottery. You'll have higher chances of winning smaller prizes and if you get all the numbers, you've got a higher chance of walking away with a bigger prize because the numbers were random, so less likely to be chosen by someone else who you'd have to share your jackpot with.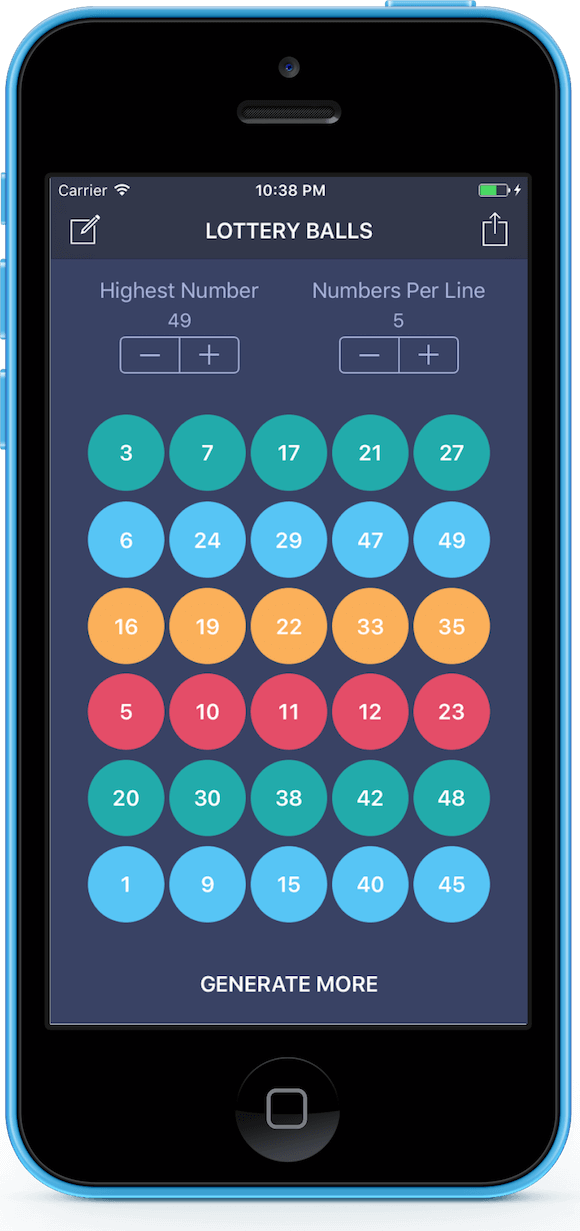 If you win using this app then please take the time to rate it 5 stars. If you don't, then remember, the odds of winning the lottery are pretty slim.
Reviews
Wow ★★★★★
by Monts100000 - Version 1.1 - Apr 24, 2012
This app is literally sh***ing money!

A ★★★★★
by A21nick - Version 1.0 - Mar 1, 2012
First time I used this app I won. Not much but still a profit.

😃 ★★★★★
by blythejade - Version 1.1 - Mar 21, 2012
Cool app.

Wow ★★★★★
by beejay11 - Version 1.0 - Jun 5, 2012
A brilliant app have just a small amount on the Euromillions, that's the first I,ve ever won. Please can you update so you get all results up to date.