Welcome to Geek Quiz, the number one trivia app around the world.
Put your nerd knowledge to the test with Geek Quiz. This app is full to capacity with interesting trivia and amazing facts from the world of technology, computing, science, space, video games and science fiction.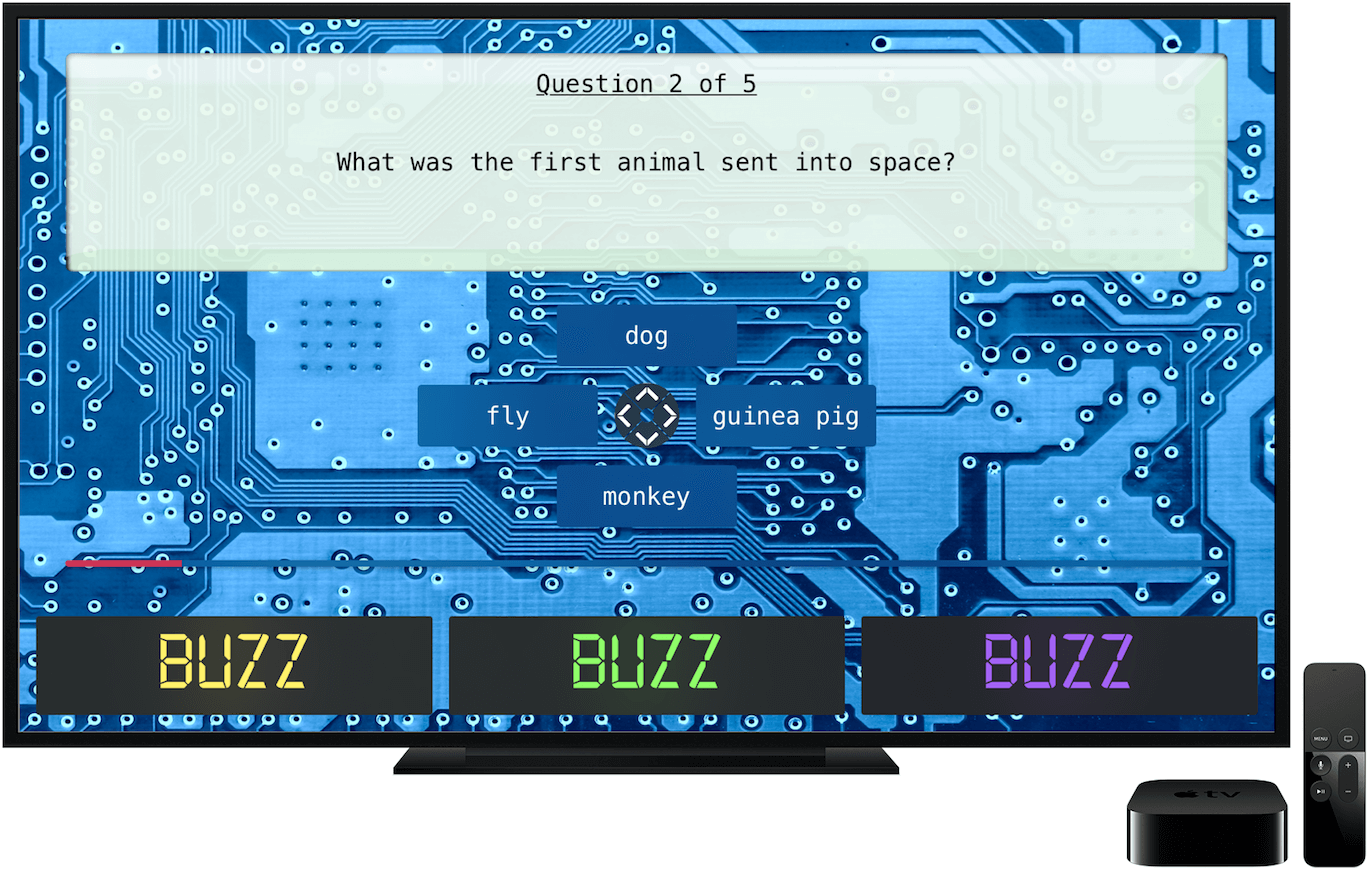 Play on your own or with friends; Geek Quiz supports up to 4 players buzzing in on the same phone.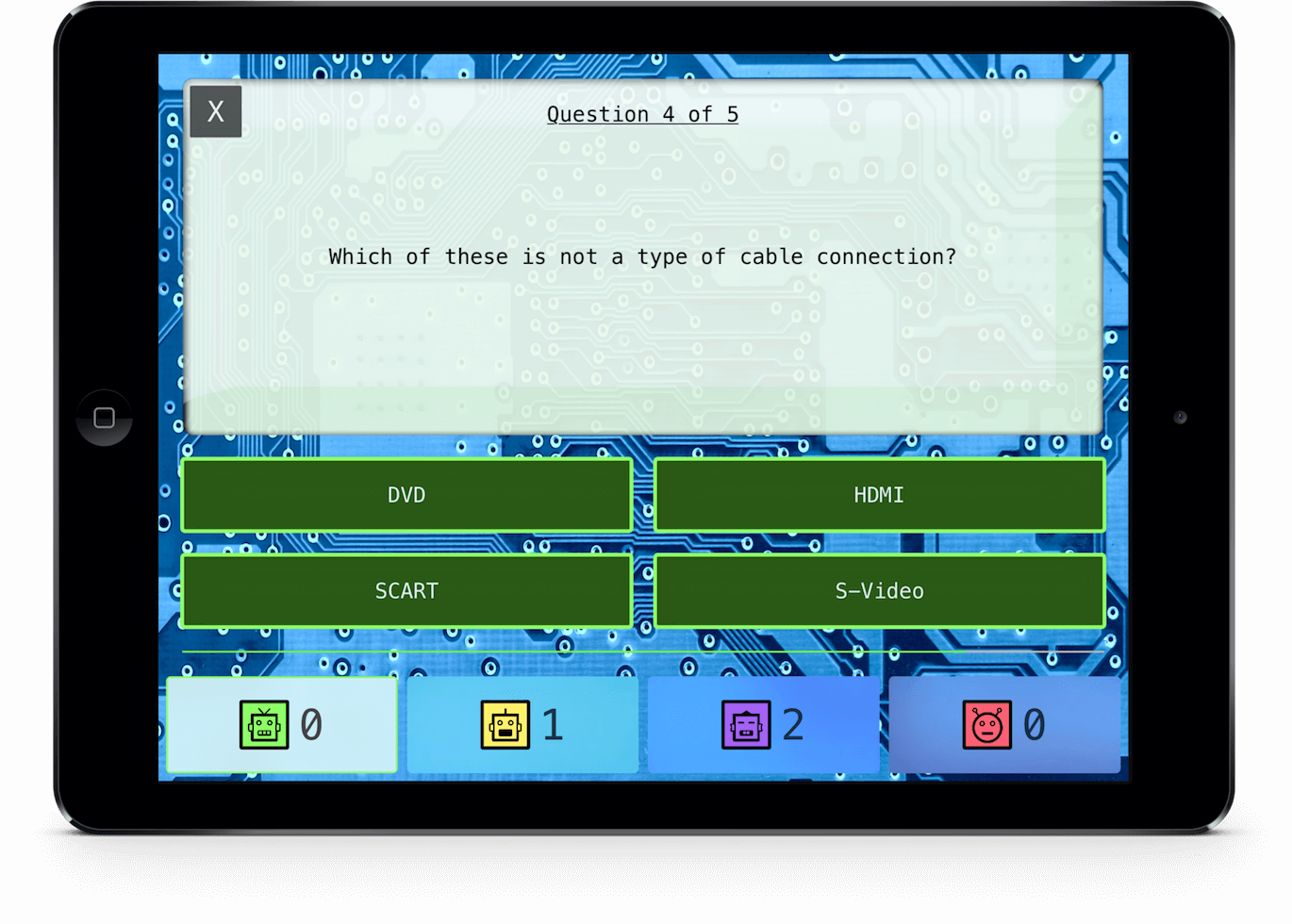 Use the iOS app as a remote control for the Apple TV version of Geek Quiz.
See how you stack up against players around the world with the online leader boards.
Reviews
Fun ★★★★
by Bradthepilot - Version 1.2 - May 20, 2012
Great time passer

Fun! ★★★★★
by TexasVegetarian - Version 1.2 - May 18, 2012
Very informative but would like to know the right answer.

XD ★★★★★
by I seriously don't know - Version 1.2 - May 18, 2012
It's a great nerd quiz. Legit

Geek speak ★★★★★
by debray_w - Version 1.2 - May 18, 2012
Loved it

Geeks Unite ★★★★★
by Fiona Dunlop - Version 1.1 - Mar 15, 2012
This game is totally addictive, the questions are nice and varied too.

Geek quiz ★★★★★
by music.lover xx - Version 1.2 - Jun 2, 2012
Great for true geeks