Life in numbers is unlike any other app in the app store. It gives you information about how you'll spend the rest of your life.
It takes a matter of seconds so why not give it a go and see what your life looks like in numbers.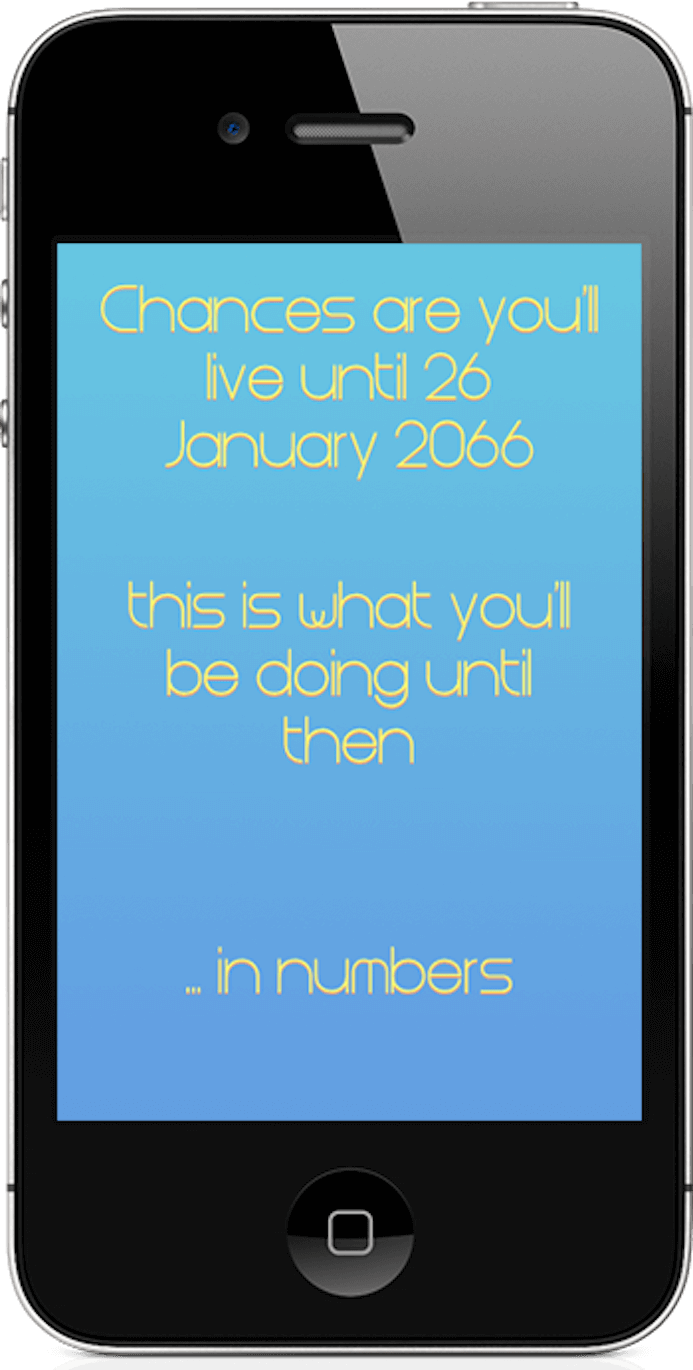 Based on hundreds of statistics from around the world you can put perspective on the events that occur everyday.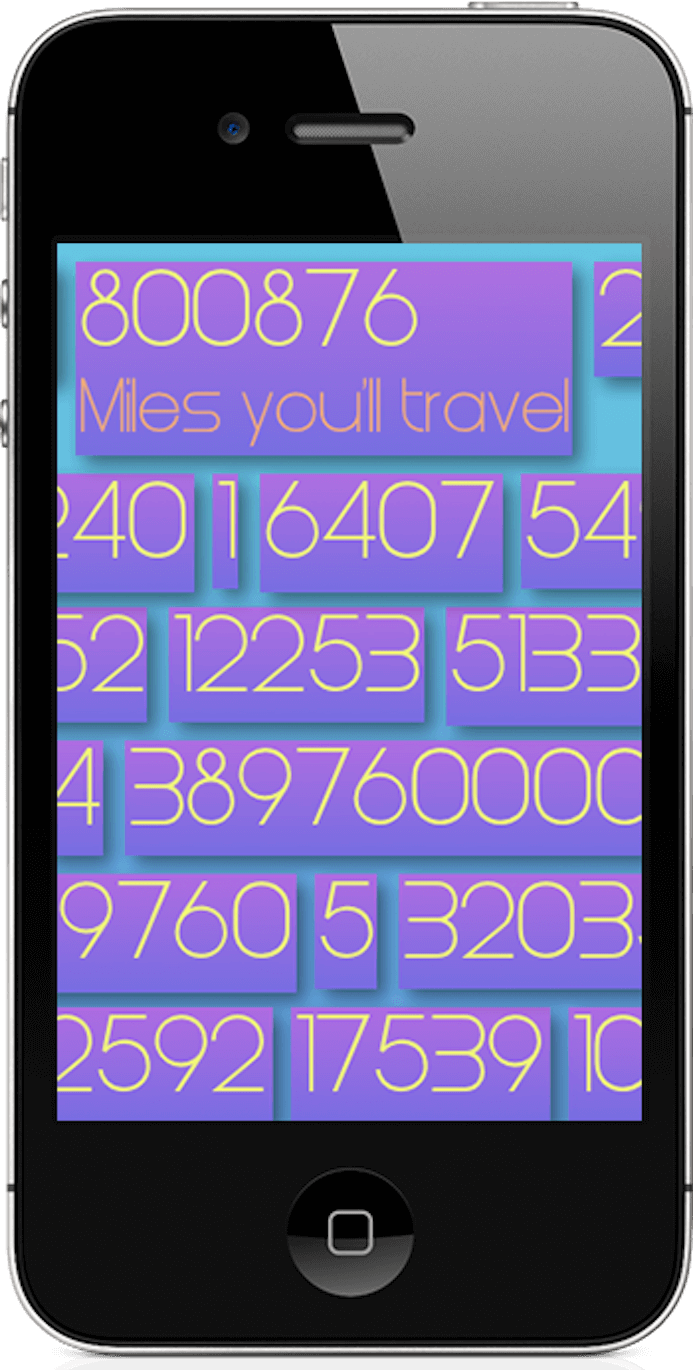 Features
Universal App
Facebook Integration
Animated Blocks Interface
Provides 100 Numbers About Your Life